Considering St Pat's for 2022-2023?
If you are interested in possibly having your child(ren) attend St Patrick School for the 2022-23 school year, let us know!
Click here to share your information with us and we'll get back to you shortly.  This is the first step in enrolling a new student for 2022-2023.
To help you with your decision, we have a page full of valuable information just for you.  If you have questions, please contact the office.
---
Ash Wednesday
---
Choice Scholarship
Frequently asked questions (FAQ) about the Choice Scholarship
Check to see if you qualify for Choice Scholarship
For questions about the Choice Scholarship or for more information, please contact Lynne Herr at aaden@stpatsparish.org or at 219-926-1707.
---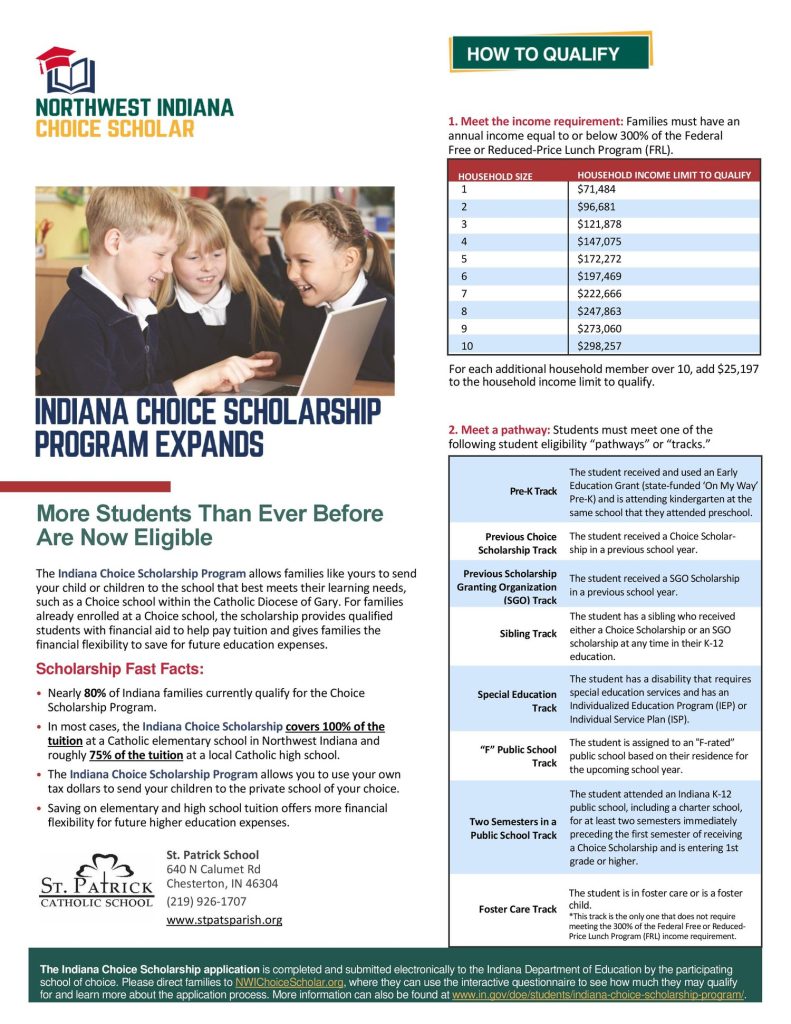 PDF copy of the image above
---
Buying Uniforms?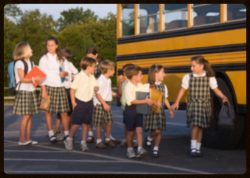 Click here for the uniform policy
Link to Lands' End through BoxtopsForEducation to earn a bonus for the school; remember to log in first!
Our School code for Lands' End UNIFORMS: 9000-2965-3
---
Helpful Links