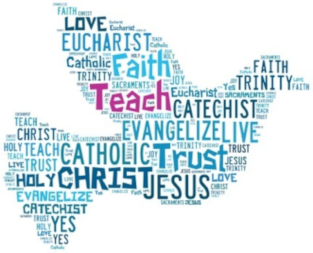 Our Religious Education Department is in need of Catechists, Substitutes, Aides, and Office staff for both the Wednesday 5:15 – 6:30 pm and Sunday 9:30 – 10:45 am sessions.
Please call or email the Faith Formation Office if you are interested. Please see the contact information below.
Do you have a desire to grow in and share your faith?
Do you love to work with children and youth?
Would you like to give back to the community the blessings you receive from God?
Answer the call! God equips the called…

Catechetical and spiritual formation opportunities will be provided throughout the year for our Catechists.

Call or email the Faith Formation Office for an appointment at 926-1282 or at ashipman@stpatsparish.org.
Note: All volunteers must be able to attend Mass, receive sacraments, and be cleared through the Safe Environment (Virtus) program of the Diocese of Gary. We will provide that information.