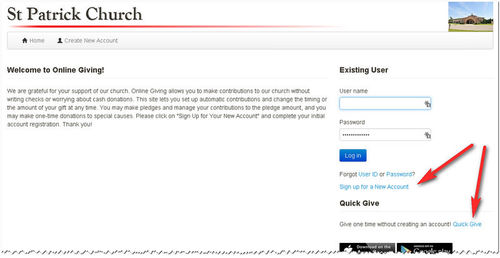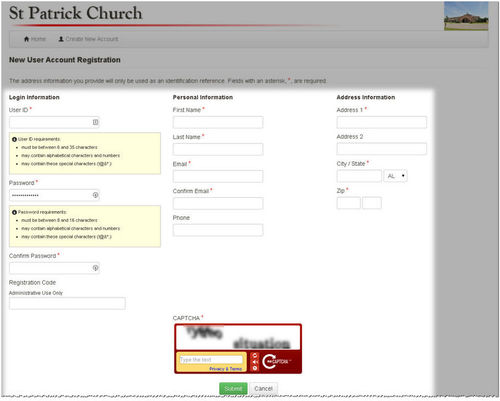 St. Patrick Church is now ready to accept online giving registrations.
On-line giving means no Sunday morning search for the check book, no "Don't you have any cash?", no remembering to make up for last week when you forgot the envelope at home…On-line giving means "set it and forget it" giving.  Quick and convenient!
Click here to begin the sign-up process or to learn more about on-line giving.
If you have questions, contact the parish office at 219-926-1282 or church@stpatsparish.org.
Online Giving Registration Quick Start
Step 1: Visit the online giving service
Click here to visit the online service to begin creating your account.
Step 2: Select "Sign up for a New Account"
You may set up an account to manage recurring donations or just make a one-time online donation.
Recurring donations are the most convenient way for you to manage your church contributions.
To begin, select "Sign up for a new account"
Step 3: Submit your Information
Complete the information form and fill out the "Captcha" security check.
Select "Submit"